Why is Forsant the best
choice for your business?
"Company fell out of the sky for me! I knew I needed to tackle this topic within the company, but how do you bite when you don't know it and you're not into it!!! I don't have time to dig in and learn how to do campaigns, set up target groups, etc. etc. Now all I have to do is upload a post and everything does itself. I save time and money because companies that usually do this for you take a bunch of money... I really like the recent online meetings where they suggest how to create content to make ads even more effective. Highly recommended!"
Lucyna Tomczyk – Auto Gaz Serwis Dariusz Tomczyk –
Click and verify
"For a local business - I would take it without hesitation! Ba, I took my own clients in Rzeszów. I manage 12 such clients, each from a different industry. By "lead" I mean that I help edit content, schedule posts and build engagement, and the ads do the work themselves - literally. In my opinion, from the perspective of almost two years of experience - it's definitely worth it, and if extra necessary, you can spice it up with an additional ad from the ad manager. The solution is almost "touchless", and effective [...] To sum up, take it blind, and spend the money saved on marketing, copy, or industry development.
Robert T. Zaborowski – KARO – advertising agency –
Click and verify
"How do I envision the ideal business world in the future? I don't have to, it's already happening. Imagine that Daniel's company creates an artificial intelligence that learns exactly what your business and your competitors are doing. Then you press play and the machine starts. That's the perfect synergy between advanced technology and the best thing about humans - their creativity. It's definitely a perfect world when the technology on the machine cooperates with your creativity [...] I sincerely recommend and recommend - you can't afford not to have this solution, believe me I know what I'm saying."
Łukasz Milewski – Łukasz Milewski Consulting –
Click and verify
What do you need to get your ads to start producing satisfying results?
High five!
How can you be sure it will work?
We have proof! A lot of deals look great on paper, but sometimes the final product doesn't live up to expectations.
At Forsant we believe that good cooperation must be based on honesty and specifics.
Here are the results that Forsant users can boast about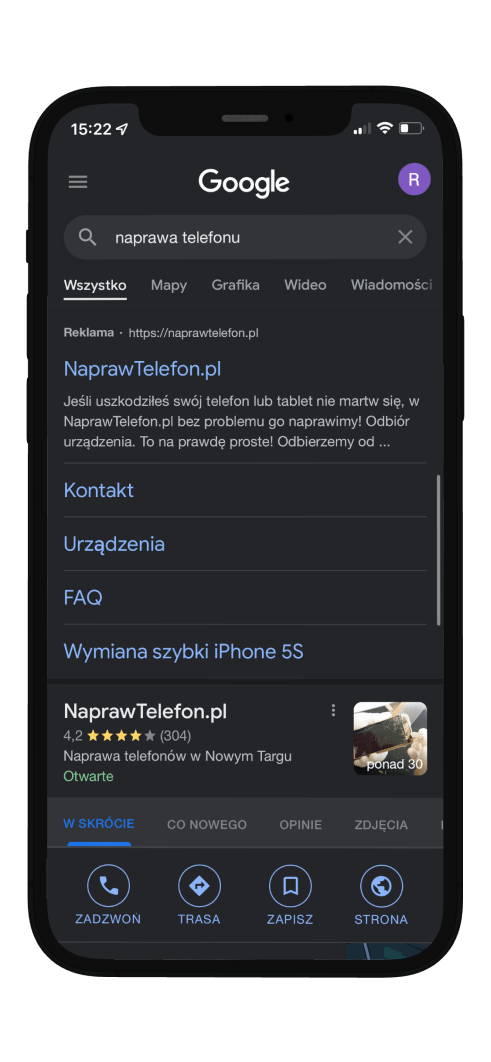 NaprawTelefon.pl
Google small business ad by Forsant
Campaign goal: link clicks
Budget: about 20 PLN
DISPLAYS
141 190
CAMPAIGN BUDGET
19,99 PLN
COST PER CLICK
0,16 PLN
Check out what users are saying
about Forsant

"I currently have 2 subscriptions. I have been using it for several years. Help and support at every stage. In addition, the ads do themselves. Sometimes it's just blocking the content, but this type has that."
Anna Bednarczyk,
investment consulting
Click and verify

"I have it for 1.5 years and it works great. It brings the best results when you take care of the content uploaded to the fanpage. And here you also get help regarding the content, what to write, how to write".
Adrianna Staniszewska,
Tamago – European Chess School – educational classes for school children.
Click and verify

"I have been using these solutions for more than 3 years and they are really effective. I set up once and with a budget of £10 per campaign I got at least 5 times better results than I did manually."
Tadeusz Romański,
Wholesale building materials "Magnum"
Click and verify
Wondering what Forsant looks like from the inside? Want to make sure that our tool is intuitive and clear? Try out the most important options and see how Forsant can be configured!
Great value for little money
Find out how much you will pay for Forsant
In each of the packages we provide you with:
Choose this package if you don't want to be bound by a contract.
Payment every month
Without a contract

Activation fee*
(+159 $)
Choose this package if you care about low installments.
Payment every month
Contract for 12 months

Activation fee*
(+59 $)
Choose this package if you want the lowest price.
Up to $500 in future ad credit
Payment every year
Contract for 12 months

Activation fee*
(+44 $)
*The activation fee is combined with the launch of the Forsant tool and an additional option, payable depending on the package selected. All prices on our website are net prices.
Find out the answers to the most frequently asked questions! ​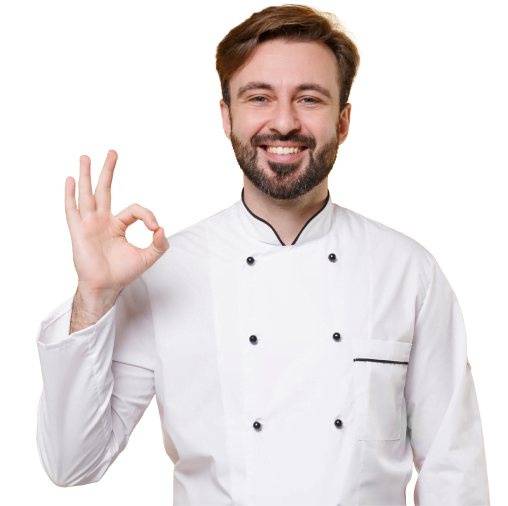 Let your ads
make themselves!
You create the posts and focus on your business,
and Forsant takes care of the ads!